CCTV Pipeline Inspections
Closed Circuit Television Video surveys can be completed on new and old sewer lines and stormwater drains to document the structural integrity and operational condition of the pipes.
Using our mainline camera tractors, we can undertake a CCTV inspection on pipes ranging from 90mm through to 2100mm in diameter and in a variety of pipe materials. Our equipment allows us to set up adjacent to manholes and complete inspections in more than one direction over 300 metres or even remotely from our vehicle so stormwater pits in back yards can still be accessed.
We use the latest digital WinCan software to record the results of the surveys. Our clients receive:
a comprehensive written report for each manhole to manhole inspection with coloured high resolution photographs together with a list and location of any defects, if applicable, and
a DVD with the film clips and a PDF copy of each report and plans and additional photographs if required.
Clients can view the results on their own computers (i.e. Windows Media Player), no specialised software is required.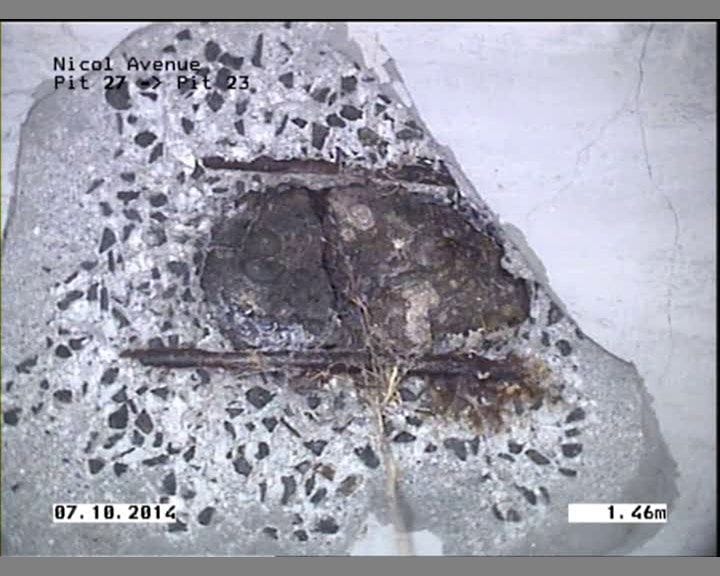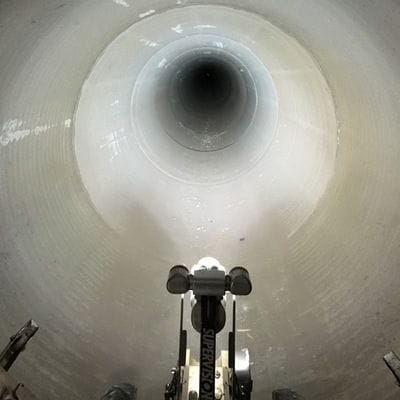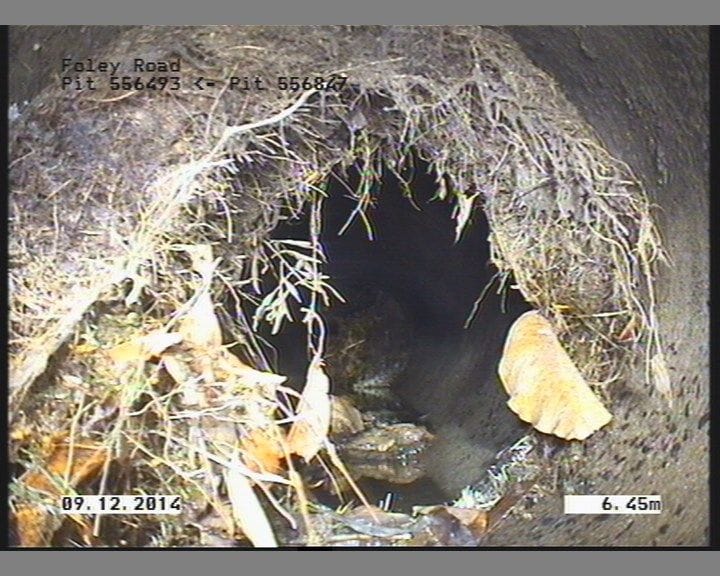 Hole in the wall of the pipe with the reo exposed CCTV tractor in a 1800mm pipe Tree root obstruction